The finest tools combine function and beauty.
Don't let its simplicity fool you- The Traveller is a tough and reliable pick to accompany you wherever you may wander.
With its double-bevelled blade, classic blacksmith flourishes and total dependability, The Shepherd leads the flock.
Straight and to the point, The Lancer is all business at both ends- but it still takes a detour halfway through to show off.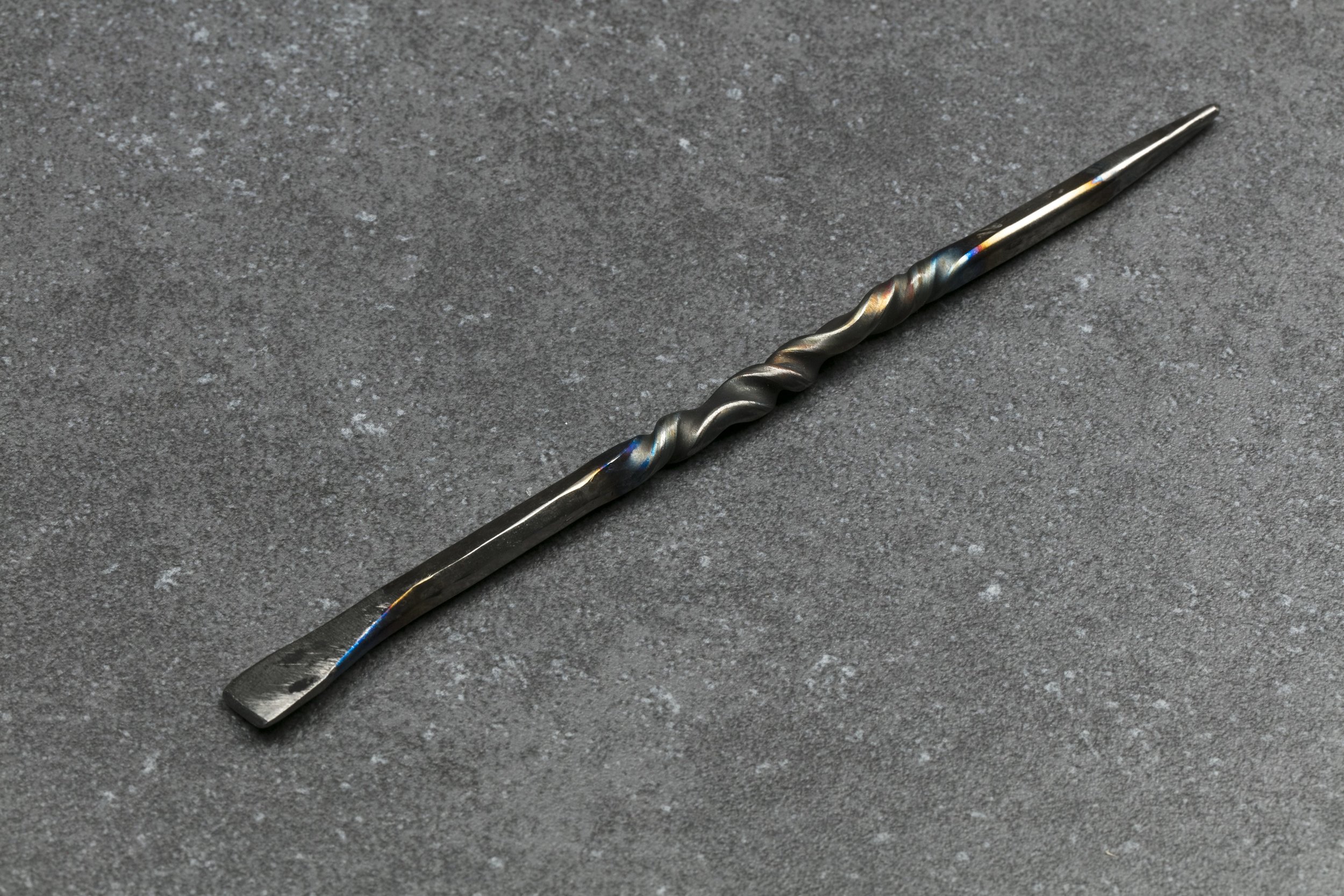 Featuring elaborate embellishment and impressive heft, The Marquis is decadence defined. With two oversized tools at your disposal, no dab is too ambitious.
HANDCRAFTED WITH CARE
Every craftsman needs tools, and every craftsman's toolbox is unique. Every tool in it has its own particular purpose, and the craftsman picked that particular tool over many others because it suits their needs best. A well-used toolbox is more personal than a fingerprint.

I craft my dab tools with this philosophy in mind. Each tool, hand-forged with traditional methods from top-quality CP2 titanium, is designed to meet a particular need, and meet it well- all while being beautiful, and above all, unique.
The beautiful rainbow colours you see on my tools- called flame anodization- is not a cosmetic application. The colours emerge as I heat and forge the metal and are a necessary part of the crafting process. Each piece is a little different, and those differences tell the story of its creation.